PROTECTIVE FEATURES
---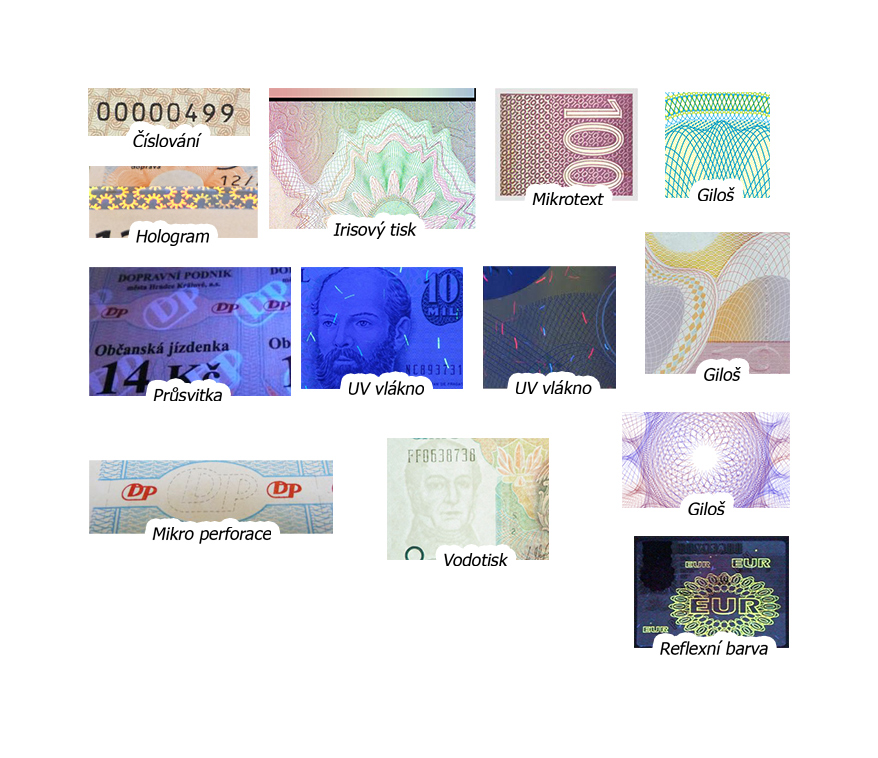 Protective elements are used wherever easy control is required. They are mostly used on tickets, tickets or even parking tickets. Thanks to them, you can easily prevent possible misuse, copying or other forgery.
The security and satisfaction of our customers are our top priority, which is why we use security features that not only guarantee quality but also safety.
We can offer you many security features that can be implemented in the paper itself or as part of special printing inks.
The security features we offer are used, for example, on carrier tickets or banknotes.
AND WHAT ARE THEY?
coloured thermal paper
printing on the reverse side
watermark, watermark
sharp embossing (die-cut, cross-section)
iris print
guilloche (curves)
microtext
reflective colours
UV-sensitive colours
colours responsive to control marker or colouring tape
thermo-responsive colours (react to temperature when touched)
translucent